Ringer wanted
fredag 1. december 2017
Ringer wanted for spring 2018
af Bent Jakobsen
Ringer wanted for spring 2018 at Blåvand Bird Observatory.
Blåvand Bird Observatory is looking for a ringer for the spring monitoring program from 1st of March until 15th of June 2018. At this time there will be a great species diversity and many interesting species are caught each year during spring. You will be working in a very comfortable place with optimal ringing facilities at one of the hotspots in Scandinavia. In the spring we catch about 2000 birds and normally we don't have great days, so you have time to study the birds.
We have now build a Helgolandtrap as the first time in Denmark, and it is ready for the spring season.
Normally we catch some rare birds in spring, fx. Alpine Accentor, Paddyfield Warbler, Melodious Warbler, Sardinian Warbler, Subalpine Warbler.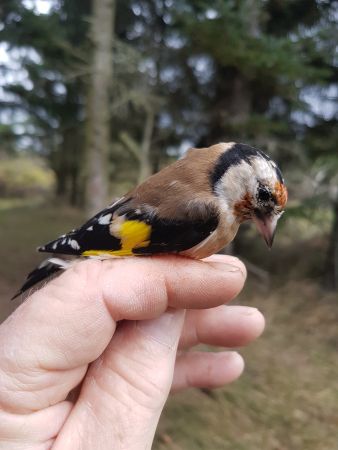 At a stay of more than one month we can offer:
Free accommodation in a charming and well equipped house in the westernmost point of Denmark.
Good ringing facilities at one of the very best migration points in Scandinavia.
One ringer will be paid 200 dkr. per day.
You will get a bicycle to get around for shopping, birdwatching and other activities.
Free transportation within the DK national borders at arrival and departure.
Your own room
We expect from you:
• That you have a valid ringers licence that allows you to do ringing on your own.
• That your ringing activities meet the requirements of our migration program.
• That you daily enter ringing details in our ringing database and in the database of the Danish Ornithological Society. Daily writing the blog.
• That you actively take part in our public events.
You have a good knowledge to the birds in Europe.
You shall we able to work with other persons.
Contact us:
blaavandfuglestation@gmail.com or bentjakobsen6@gmail.com
Contact person: Bent Jakobsen Tel: +45 24415230
We hope to see you in Blåvand
All the best
Blåvand Bird Observatory